Working together for leadership and quality
WELCOME
GROUPAUTO International is one of the world's largest original spare parts distribution and service & repair networks for Passenger cars and Commercial vehicles.
« Covering 5 continents and 70 countries, the international network brings together over 1493 distributors, 13784 points of sale, 6518 garages for passenger cars and 937 workshops for commercial vehicles. »
For private individuals and professionals, GROUPAUTO independent distributors and repair workshops, together with over 50 partner suppliers of original parts, represent an alternative to the service networks of the vehicle manufacturers, with an equivalent quality of products and services. The only difference is the cost.
GROUPAUTO is also an active member of FIGIEFA (International Federation of European Automotive Aftermarket Distributors) to provide independent repairers with support in the competition to car manufacturers' service networks and to ensure that consumers receive fair and competitive services.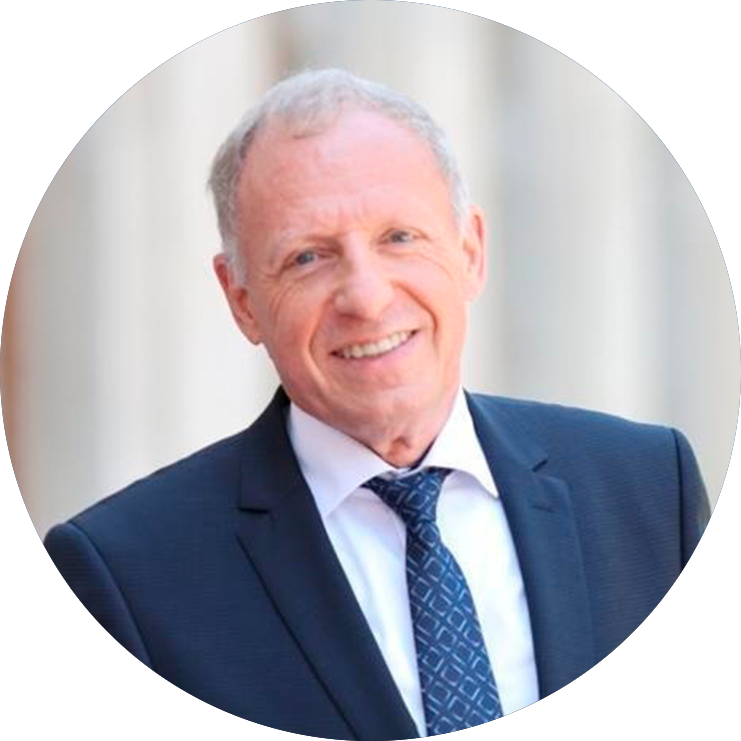 Holger Hellmich
President & CEO GROUPAUTO International
| Members | Distributors | Points of sale | Passenger car workshops | Commercial Vehicle workshops | Employees |
| --- | --- | --- | --- | --- | --- |
| GROUPAUTO ADRIA | 26 | 51 | 25 | 0 | - |
| GROUPAUTO ASIA | 298 | 1338 | 140 | 0 | - |
| GROUPAUTO AUSTRIA | 17 | 79 | 55 | 0 | - |
| GROUPAUTO BEL. & LUX. | 2 | 50 | 7 | 0 | - |
| GROUPAUTO BELARUS | 4 | 96 | 63 | 0 | - |
| GROUPAUTO BRAZIL | 3 | 319 | 82 | 126 | - |
| GROUPAUTO BULGARIA | 8 | 148 | 42 | 13 | - |
| GROUPAUTO CAUCASUS | 8 | 54 | 14 | 6 | - |
| GROUPAUTO CEE | 16 | 479 | 209 | 14 | - |
| GROUPAUTO CENTRAL AMERICA | 8 | 82 | 71 | 0 | - |
| GROUPAUTO CENTRAL ASIA | 15 | 122 | 19 | 0 | - |
| GROUPAUTO COLOMBIA | 5 | 63 | 58 | 0 | - |
| GROUPAUTO CZ&SK | 6 | 423 | 349 | 22 | - |
| GROUPAUTO DENMARK | 16 | 140 | 103 | 0 | - |
| GROUPAUTO FRANCE | 535 | 3695 | 1484 | 113 | - |
| GROUPAUTO GERMANY | 27 | 981 | 421 | 114 | - |
| GROUPAUTO HELLAS | 4 | 22 | 0 | 0 | - |
| GROUPAUTO HUNGARY | 6 | 29 | 0 | 0 | - |
| GROUPAUTO IBERICA | 24 | 1102 | 747 | 150 | - |
| GROUPAUTO ISRAEL | 1 | 8 | 0 | 0 | - |
| GROUPAUTO ITALY | 80 | 1581 | 1288 | 187 | - |
| GROUPAUTO LATAM AUSTRAL | 10 | 83 | 64 | 0 | - |
| GROUPAUTO MEXICO | 54 | 254 | 0 | 0 | - |
| GROUPAUTO MIDDLE EAST | 5 | 5 | 0 | 0 | - |
| GROUPAUTO MOLDOVA | 8 | 59 | 14 | 0 | - |
| GROUPAUTO PORTUGAL & PALOP | 2 | 171 | 102 | 22 | - |
| GROUPAUTO RUSSIA | 33 | 1639 | 1040 | 13 | - |
| GROUPAUTO SOUTH AFRICA | 4 | 28 | 1 | 0 | - |
| GROUPAUTO TURKIYE | 24 | 132 | 43 | 0 | - |
| GROUPAUTO UK & IRELAND | 388 | 1893 | 914 | 57 | - |
| GROUPAUTO UKRAINE | 2 | 145 | 72 | 33 | - |
| GROUPAUTO US & CANADA | 339 | 463 | 0 | 0 | - |
| Total | 1978 | 15734 | 7427 | 870 | - |
WORLD CLASS DISTRIBUTORS OF SPARE PARTS AND SERVICES
FOR PASSENGER CARS AND COMMERCIAL VEHICLES